Laine Has Found A Huge Fan
Laine Hardy has shown that he knows how to drive the ladies wild, especially Katy Perry. The Idol judge has been a professed fan of the young country singer from the start, and was fawning over his performances from early on in the competition.
As Hardy gets more confident with each passing week, Perry seems to fall in love with him even more. So when he took to the stage and let loose with a thrilling rendition of Chuck Berry's "Johnny B. Goode," her response made it clear that she's one of Hardy's biggest fans.
Hardy burst on the stage in front of large, lighted letters that spelled out his first name. All three judges were on their feet as soon as he made his entrance and started jamming to the opening solo on his guitar.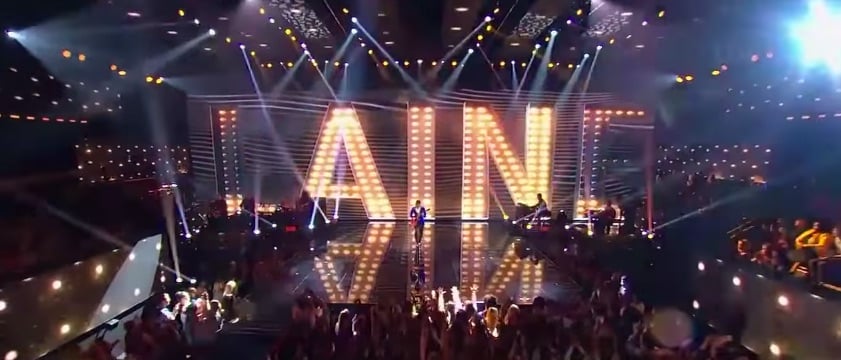 Katy Makes It Clear What She Loves
They remained on their feet throughout the duration of the performance, and began to dance along as Hardy sang. It was obvious from their actions that they were loving what Hardy was doing!
But it was Perry who made the most extreme show of love when she attempted to rush the stage toward the end of Hardy's performance. Like a starstruck fangirl, Perry tried to make her way on the stage, but her fellow judges Luke Bryan and Lionel Richie managed to hold her back.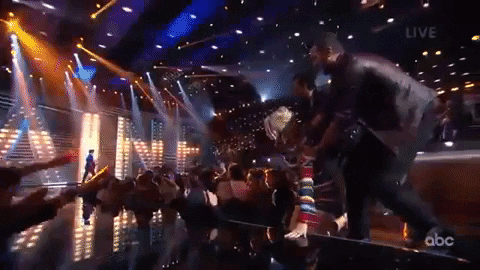 This isn't the first time that Perry has reacted in such an over-the-top way to an Idol contestant's performance. And she doesn't just reserve such behavior for Hardy's performances either.
Back when smoky voiced country singer Laci Kaye Booth sang during Hollywood Week, Perry had an extreme response to her gorgeous performance of an Aretha Franklin classic. She actually turned around and threw her chair off of the stage, prompting a tearful response from an appreciative Booth.
Laine Leaves Judges Mesmerized
So based on that prior response, it makes perfect sense why Perry reacted in such an enthusiastic way to Hardy's performance.
After Hardy finished singing, Perry's still appeared as though she wanted to hop on stage with him. Her comments echoed what her actions had already shown. "It was so good!" she said, appearing completely mesmerized. Bryan and Richie agreed with that sentiment, and showered Hardy with praise.
We have to side with the judges…Hardy's rendition of "Johnny B. Goode" was top-notch! Be sure to check it out in the video below.
Once you watch it, you'll understand why Perry reacted to it the way that she did!